Museum Shop
Welcome to our online Museum Shop. We are currently offering a selection of books for sale using our secure online form, below. Shipping and handling for books is $5.00 + 3% per item. PA sales tax of 6% is also added to your total. Please allow 2-4 weeks for delivery.
Books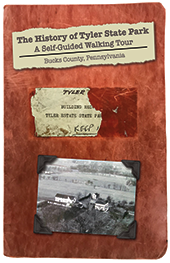 The History of Tyler State Park – A Self-Guided Walking Tour.
Brian Rounsavill, on behalf of The Newtown Historic Association, Inc. 2021.
This limited-edition, 100-page book contains rare photographs and detailed descriptions of the many historic properties and farmhouses, including the construction of the Tyler mansion, and how they were acquired by the Tyler family in the early 1900s.
Price: $16.00
Please see order form below.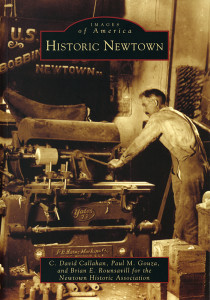 Historic Newtown – Images of America, by C. David Callahan, Paul M. Gouza, and Brian E. Rounsavill, 2001.
From the archives of the Newtown Historic Association, Historic Newtown offers the reader a unique opportunity to see everyday life in this rural community as it was at the beginning of the twentieth century.
Price: $21.99
Please see order form below.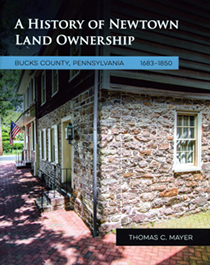 A History of Land Ownership of Newtown, Bucks County, PA, 1683-1850, by Thomas C. Mayer, 1999.
This book traces land ownership of Newtown properties from 1683 to 1850, providing detailed maps and written details taken from old deeds, along with some geneaology of the families involved.
Price: $35.00
Please see order form below.