November 15 – December 31, 2020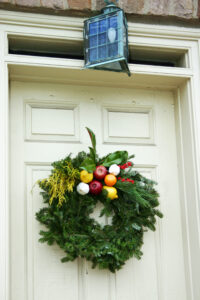 Much to our regret, the Newtown Historic Association has had to cancel the Holiday Open House Tour after 57 consecutive years. Members and guests of the Newtown community have always enjoyed this wonderful tradition, but all is not lost. To ease the loss of being able to share our wonderful town this year, we have decided to sponsor a "Home for the Holidays" photo contest.

IT'S A WONDERFUL LIFE!
This year has been and continues to be a challenge for many of us. Our hope is that through this contest, we will be reminded that we live in a gracious community filled with an important history of resiliency. As we share photos from our own unique perspective with our friends and neighbors, we have the opportunity to build new relationships and create bridges of understanding and hope for our future with those in our community.
Contest Entry Form
DECK THE HALLS!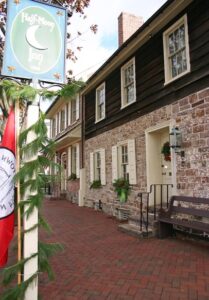 We are asking everyone of all backgrounds and skill levels to participate by first decorating your own home or business and second, by submitting your finest Newtown Borough or Township photographs of your or a neighbor's decorated home, a business or other building. Photographs must be received by December 31st. Please include your $5.00 submission fee for each photograph. Submissions are unlimited and all of the proceeds go to support the Newtown Historic Association.
Contest Entry Form

SLEIGH RIDE?
Come walk the streets that George Washington walked 244 years ago as he prepared for the pivotal battle in Trenton during the American Revolutionary War. Explore Newtown and take exterior photos of the decorations or create and photograph holiday vignettes with your own home. You may include whole house, business or barn photos or focus on front doors, porches and fences as well other appropriately decorated home features or any Holiday scene. We do ask that you please respect private property and please do not include any personal portraits.
Contest Entry Form

SILVER BELLS!
Spend some time in Newtown, eating, drinking and shopping while finding that perfect photo op. Wend your way through the back streets of town searching out that elusive quintessential Home for the Holidays and after capturing it, submit it to the NHA. You may find yourself a winner of the 1st, 2nd or 3rd place prize! Or you may find your photograph chosen to adorn a future NHA publication
Contest Entry Form


PHOTO GALLERY
Photos from Holiday House Tours past. Click on a photo to see it full size.

OTHER LINKS to Plan your visit