General Meeting
November 21, 2022 @ 7:30 pm

-

9:00 pm
Event Navigation
No Man's Land: The New York/New Jersey Border Dispute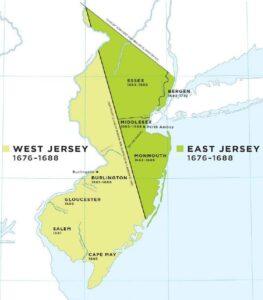 For more than three centuries, the boundary line that separates the State of New York from the State of New Jersey has been the topic of several disputes. Arguments over property ownership and its taxation on this stretch of land between the Delaware and Hudson Rivers continue today. Gary Albaugh will share his research that examined the New York/New Jersey boundary disputes from the creation of the Royal Colonies in the 17th century through the final determination of the current boundary line that presently exists. By examining the documents, people and events that occurred in these colonies (and eventual states), Albaugh will provide evidence that at least twelve townships across three different counties in the State of New York should be incorporated as townships in the State of New Jersey.
Mr. Albaugh researched historical documentation of various commissions established to survey the lands between the two states, legal agreements between the two state governments, land patents and documented events between colonial residents that occupied the region during the 17th and 18th century. After reviewing the information from all of these sources, Mr. Albaugh will show that the original established agreements between these two colonies and eventual states should still be honored as the current border between New York and New Jersey.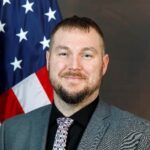 Gary Albaugh resides in Newtown, Pennsylvania and works at the United States Military Academy at West Point as Deputy, Chief Information Officer/G6. He has served his country in both the U.S. Army as an Information Systems Operator/Analyst and then in the Department of Defense. He has a love for history and among his several degrees is a Masters of Arts in American Military History. The information for this presentation is taken from his Masters thesis on this topic. In his spare time, he volunteers with the Boy Scouts of America, various veteran organizations and assists several organizations with their websites and social media presence, including the Newtown Historic Association.
This event is the November meeting of the Newtown Historic Association. It is free and open to the public and will be held at the Half-moon Inn, 105 Court Street, Newtown, PA on Monday, November 21, 2022 at 7:30 PM.
Map: Genealogical Society of Bergen County, "The Quintipartite Deed (1676)," New Jersey at 350 — A Short History of Colonial New Jersey Land Records, August 20, 2014, http://njgsbc.org/new-jersey-at-350-a-short-history-of-colonial-new-jersey-land-records/